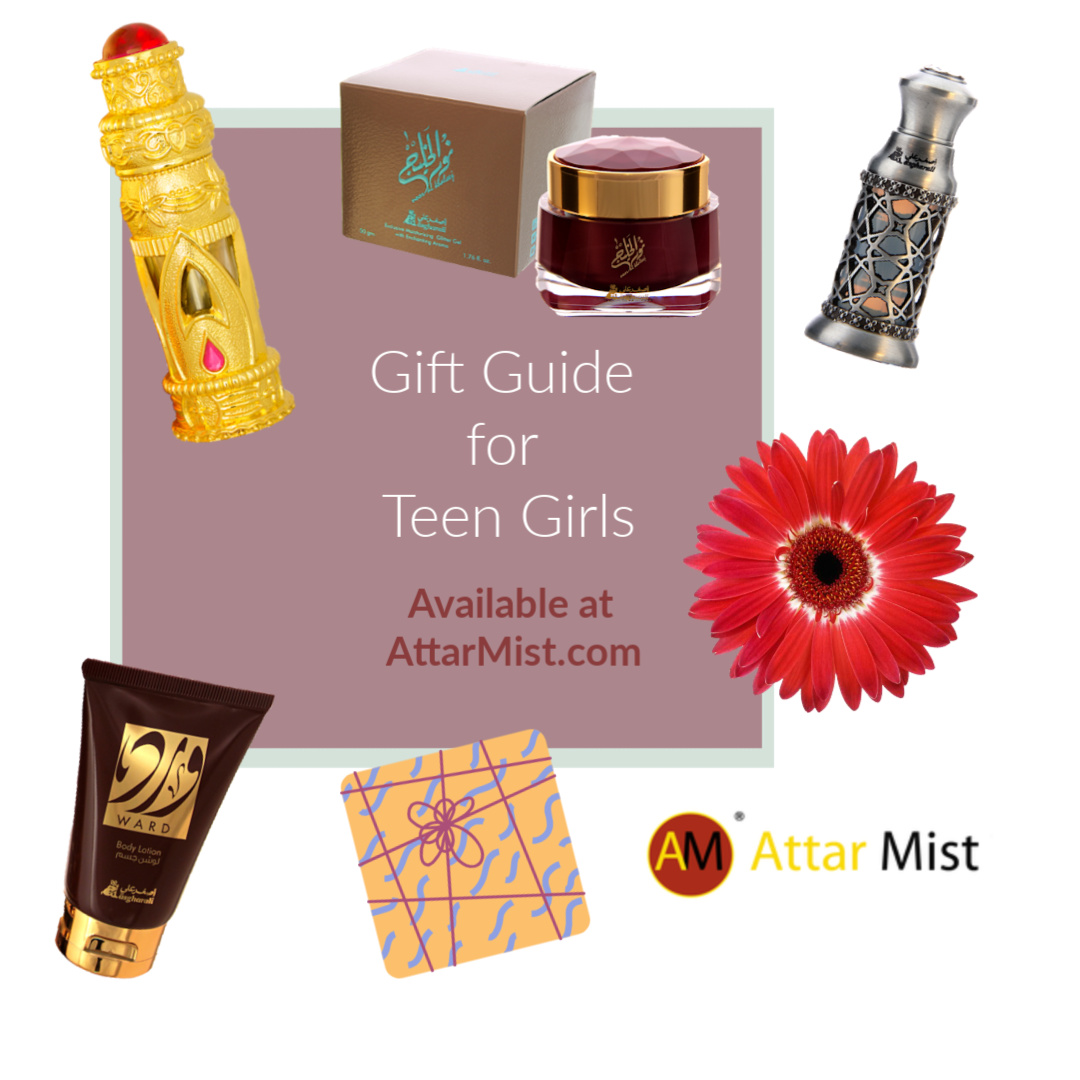 Here are some recommendations for those hard to please teen girls. Yes, its difficult shopping for them but our Attar Mist team has come up with some suggestions that will definitely make your shopping life easier!
Concentrated Perfume Oils:
Wafa By Asghar Ali is citrusy with a hint of mint. Fresh, energizing and upbeat; this perfume will be loved by your teen.
Musk Abyid By Asghar Ali is a light and fresh clean scent. A true classic for all ages not just teens.
Al Ramal Al Dahabi By Attar Mist is loved by all. This amazing scent has warm notes of vanilla, honeysuckle, and musk.
A snippet from a customer review by Yusra:
"This scent is very unique because it is warm and, at the same time, it is not overwhelmingly sweet like a lot of other scents."
Body Mist:
Musk Body Mist by Asghar Ali is a simple, clean, classic scent. Your teen will love it.
Lotion:
Ward By Asghar Ali is a very light and fresh floral scent.
Body Glitter Cream:
Noor Al Khaleej By Asghar Ali is a satin feeling glitter gel with pretty sweet floral notes.
Samia By Asghar Ali is a stronger fragrance that is floral spicy ambery that adorns this satin feeling glitter gel.